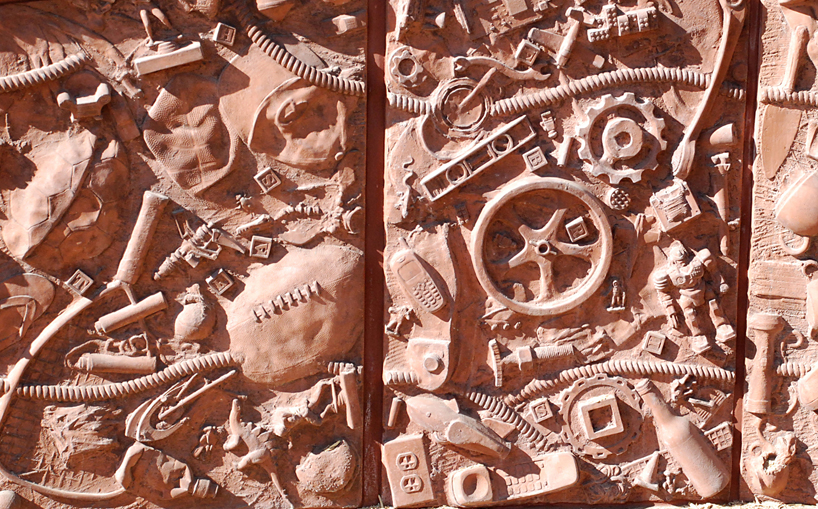 This is a close-up view of two panels of Homage to Discarded Things showing the high relief and detail captured in the cast concrete. Each panel has a general theme, such as defunct household items or worn-out sporting goods, but there are always other objects mixed in, as might be the case in garbage. The panel designs are rich in detail and visual variety, while their glass-reinforced concrete composition provides durability for this outdoor installation.
Homage to Discarded Things is an array of cast concrete panels within the playground at Paseo Vista Recreation Area, a City of Chandler park created atop a reclaimed landfill. Known as the "Garbage Wall", the high relief cast concrete panels replicate the shapes of objects likely found in a landfill: old shoes, broken toys, wrappers, household and mechanical fragments. The panels are imbedded in walls and under play area sand like windows into the insides of the landfill. The relief designs were created from impressions of actual objects.
Thomas Strich was commissioned by EPG Landscape Architects, and Valley RainConstruction to design, fabricate, and install these panels for The City of Chandler.